Testosterone Medications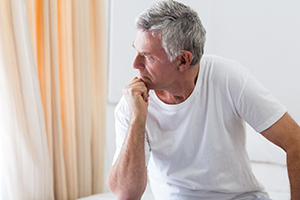 The attorneys at Hollis, Wright, Clay & Vail, P.C. are currently investigating claims on behalf of men who experienced a stroke, heart attack, pulmonary embolism, blood clots and other dangerous side effects as a result of taking testosterone supplements. Testosterone supplements are advertised to increase energy and boost sex drive in men, but a new study shows that testosterone treatment increases the risk of heart attack for men under 65 with a history of heart disease, and for men 65 or older regardless of heart history.
Testosterone is the male hormone produced by the testicles. It maintains muscle bulk and red blood cells in addition to bone growth and sexual function. Testosterone treatment is used to treat men suffering from the natural lowering of testosterone due to age, also known as low T. Symptoms of low T include decreased strength, fatigue, loss of body hair, erectile dysfunction, decreased libido, loss of bone density, and depression. Supplemental testosterone medications can increase muscle mass, strengthen bone density, increase energy, and boost sex drive. These medications come in all forms, from injections and pills to topical creams and gels. Supplemental testosterone medications include:
Axiron
Bio-T-Gel
Delatestryl
Forestra
Testim
Androderm
Depo-Testosterone
Striant
Testopel
Androgel
The New England Journal of Medicine and Journal of the American Medical Association recently published studies finding serious adverse effects in older male patients associated with supplemental testosterone medications. These drug companies did not include heart attacks on the warning label, but one study found a doubled risk of myocardial infarction in men over 65 and a tripled risk in patients with a history cardiovascular disease. This study lead to the Food and Drug Administration (FDA) investigating a possible link between FDA-approved testosterone prescription medications and heart attack, stroke, and even death.
Our attorneys are currently representing men who experienced a stroke, heart attack, pulmonary embolism and other dangerous side effects as a result of supplemental testosterone treatment. If you suffered from heart attack, stroke, pulmonary embolism or any other serious side effect after taking a prescription testosterone medication, please contact attorneys Tyler Vail and Bobby Bell for a free consultation regarding your legal rights.