Risperdal Litigation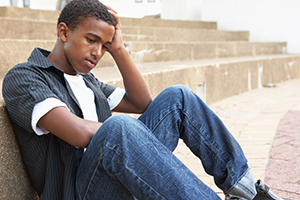 The attorneys at Hollis, Wright, Clay & Vail, P.C. are investigating claims on behalf of boys and young men that have reported unexpected, damaging side effects after using Risperdal. More than 400 lawsuits have been filed against Johnson & Johnson and its Janssen unit alleging that the drug causes male breast tissue enlargement. The condition, known as gynecomastia, is so severe that some of the boys have required mastectomies (removal of the breasts).
Risperdal, also known by its generic name Risperidone, is an atypical antipsychotic that changes the effect of brain chemicals. The U.S. Food and Drug Administration (FDA) first approved Risperdal in 1993 as an adult schizophrenia treatment. In 2003, the FDA approved it as a treatment for bipolar disorder in adults. In 2006, it was approved to treat irritability in children with autism. And in 2007, it was expanded once again to treat schizophrenia and bipolar in kids.
Risperdal has been associated with an increase in levels of a hormone called prolactin, which plays many roles in the body — including growth of breast tissue. In females, this can cause a condition called glactorrhea, or production of milk. In males, excessive prolactin can cause a condition called gynecomastia.
Gynecomastia is the growth or enlargement of male breast tissue. The psychological and social injuries can be devastating — especially when gynecomastia affects adolescent males. Many doctors recommend surgery to reduce breast tissue. In mild or moderate cases, liposuction may be an effective option. In severe cases, however, a surgical procedure called a mastectomy may be necessary to remove breast tissue and excess skin.
Our attorneys are currently looking to determine if boys and young men who have developed gynecomastia as a result of Risperdal usage can take legal action against Johnson & Johnson. If you or a loved one has developed gynecomastia as a result of Risperdal usage please contact our firm for a free consultation.