DePuy ASR Hip Implant Recall
Press Release - September 16, 2010, Hollis Wright
Hollis Wright Recall Lawyers Investigate Nationwide DePuy Hip Recall Cases
File Your DePuy Hip Implant Claim Now; Free Consultation from Hip Implant Lawyer
Alabama DePuy ASR Hip Implant Recall Lawyer Reviewing Cases Nationwide*
On August 24, 2010, DePuy issued a Voluntary Recall Notice of all DePuy ASR hip implant products due to high rates of hip implant failures. Thousands of DePuy hip implant recipients may need revision surgery to correct this defect. Reasons for revision surgery identified within the most recent reports are consistent with those previously reported for DePuy ASR hip implants, and include:
hip implant component loosening,
hip implant component mal-alignment,
infection,
fracture of the bone,
dislocation, and
metal sensitivity and pain.
DePuy hip implant patients may develop progressive soft tissue reactions to metal wear debris inside the hip prosthesis. The debris can cause soft tissue damage which may compromise the results of a revision surgery.
Alabama DePuy hip implant recall lawyer Bo Bell is evaluating and plans to represent DePuy hip clients nationwide with the experienced law firm of Hollis Wright. The law firm of Hollis Wright is located at 505 North 20th Street, Suite 1500, Birmingham, Alabama 35203. The website for Hollis Wright is www.hollis-wright.com. The firm's telephone number is toll free 844-529-8255.
Please call 844-529-8255 now to speak with a DePuy hip implant recall lawyer at Hollis Wright about your hip replacement complications, if any, or fill out a form at the following page: Contact Us. It is not necessary that you had revisionary surgery for you to have a potential claim.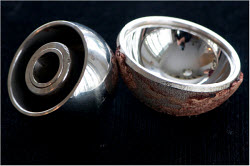 The DePuy ASRTM Hip Resurfacing System was only approved for use outside the U.S. and the DePuy ASRTM XL Acetabular System was available worldwide.
As alleged, DePuy recently received new, unpublished 2010 data from the National Joint Registry (NJR) of England and Wales. The data shows the five year revision rate for the ASRTM Hip Resurfacing System is approximately 12 percent and for the ASRTM XL Acetabular System is approximately 13 percent. These revision rates are across the entire size range. The risk for revision was highest with ASR head sizes below 50 mm in diameter and among female patients.
As alleged, DePuy Orthopaedics issued an Urgent Field Safety Notice on March 8, 2010 after receiving new data from the UK that demonstrated the DePuy ASRTM System had a higher than expected revision rate at 8-9 percent at three years when used with smaller head sizes (less than 50 mm diameter). The market withdrawal of the DePuy ASR hip replacement system earlier this year, combined with a DePuy Surgeon Warning Letter to physicians about the high failure rate associated with the device, are now being called a DePuy ASR recall by the FDA.
As alleged, on May 25, 2010, a Medical Device Alert was issued by the Medicines and Healthcare Products Regulatory Agency ("MHRA"). The FDA indicated on July 17, 2010 that the actions of DePuy Orthopaedics, a subsidiary of Johnson and Johnson, in regards to its ASR hip implant were classified as a Class 2 medical implant recall. Specifically, the company's notification to clinicians of new revision rate information regarding the use of the devices was cited as a reason for the DePuy ASR hip recall.
As alleged, the manufacturer initially indicated that their decision to remove the device from the market was not issued due to any safety problems with DePuy ASR hip cups, rather because of low sales numbers. However, on March 6, DePuy sent a letter to doctors indicating that the ASR hip implant has been linked to a high failure rate. As alleged, many patients who received DePuy ASR hip replacements have experienced hip failures soon after the device was implanted, leading to additional hip surgeries.
The DePuy hip recall involves 29 models of the ASR 100 and 300 Acetabular Implants in cup sizes ranging from 44mm to 70 mm.
To have your case evaluated, call an Alabama DePuy hip implant recall lawyer for a free consultation. Call us now at 844-529-8255
*This press release and information is not intended to provide medical advice. If you have a DePuy hip, you should consult with your doctor. Moreover, the information and facts contained herein are pulled from various sources and are simply what is alleged against DePuy at this point. The facts that support these statements herein are to be determined using the legal process. No statements herein are intended to be considered by the reader as fact until proven with the legal process.