The Attorneys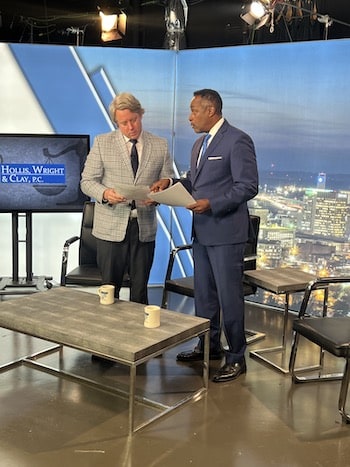 Get up close and personal with our attorneys every Sunday night on WVTM-13 after the late news. Managing Partner Josh Wright and his team of expert guest attorneys will guide you through today's legal issues - answering tough legal questions that may impact you or your family.
If you have questions related to a personal injury claim, a defective product, a wrongful death, an auto accident or any other legal issue which impacts your everyday life, The Attorneys have your answer.
Click on the links below to contact us and post your question now. Or, watch the show Sunday nights and send us your questions via text, email or phone. One of our attorneys will contact you to review your case. We return all contacts to the firm.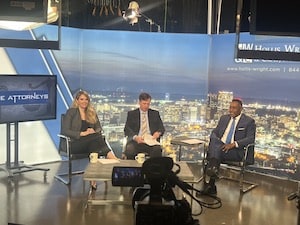 At Hollis Wright, we care about our clients and it shows. Watch The Attorneys Sunday nights on WVTM-13.
The information you obtain at this site is not, nor is it intended to be, legal advice. You should consult an attorney for advice regarding your individual situation. We invite you to contact us and welcome your calls, letters and electronic mail. Contacting us does not create an attorney-client relationship. In order for a relationship to start, a contract for employment must be signed saying the firm represents you on an issue. Please do not send any confidential information to us until such time as an attorney-client relationship has been established.