Practice Areas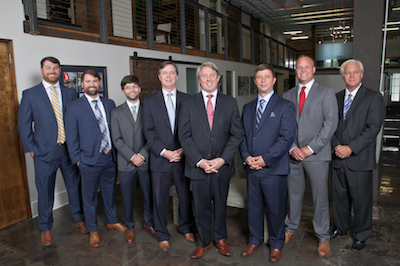 If you or a loved one has been injured or killed in an accident, many issues must be addressed so that you can receive justice and proper compensation for your injuries. It is essential that you speak with a knowledgeable personal injury attorney ready to address a wide variety of injury claims and to fight to get you the compensation you deserve.
Experienced Personal Injury Litigators
Each lawyer at Hollis Wright strives every day to meet the goals and objectives of our clients by aggressively advocating on their behalf and being strong litigators. Each lawyer at Hollis Wright brings a unique variety of experience within personal injury law to the firm. We handle personal injury matters on the state and local county levels and throughout the country on a mass tort basis. We frequently handle cases involving:
Free Case Evaluation
If you have a need for a personal injury attorney, please contact an attorney with our firm for a free initial consultation. Alternatively, please complete our evaluation form. Your case will be evaluated for free, and our qualified attorneys provide confidential case-review and consultation with no obligation and no charge to you.
The firm operates on a contingency-fee basis, meaning you are never charged a legal fee unless we settle your case or otherwise collect money on your behalf. Evening and weekend appointments are available for the convenience of our clients.
Contact Hollis Wright, for your free initial consultation and assessment of your situation.