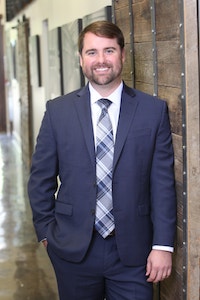 John R. Spade
Attorney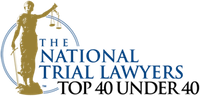 John graduated from Auburn University in 2011 where he received a bachelor's of arts in economics with a minor in political science. In the fall of 2012, John attended Cumberland School of Law at Samford University. While at Cumberland,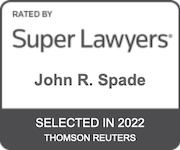 John was a member of Cumberland's National Trial Team and advocated in competitions in Florida, Georgia, Washington D.C., and California. In addition to gaining invaluable trial experience both nationally and locally, John also served as Articles Editor for the American Journal of Trial Advocacy, the oldest law review in the nation dedicated to the advancement of trial advocacy.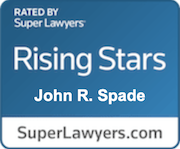 During his time at Cumberland, John was selected to be a Judge Abraham Caruthers Teaching Fellow, an Honor Court Justice, and was a six time Dean's List member. John was also a finalist in the Vulcan Materials Award for Outstanding Candidates Paper, won best appellate brief for his lawyering and legal reasoning class and received the scholar of merit award for his work in his Alabama Pre-trial, Practice and Procedure class. Additionally, John was the proud recipient of the Nat Bryan American Board of Trial Advocates Award, the EJ Saad Scholarship, the Calvin and Ina Driver Scholarship, and the Starnes & Atchison Scholarship.
Education
J.D., Cumberland School of Law, 2015

Advocate, Cumberland's National Trial Team
Articles Editor, American Journal of Trial Advocacy
Scholar of Merit, Pre-Trial Practice and Procedure
Best Appellate Brief, Lawyering and Legal Reasoning
Nat Bryan American Board of Trial Advocates Award
Dean's List
B.A., Auburn University, 2011

Phi Eta Sigma Academic Honor Society
Carlson Leadership Academy
Dean's List
Publications
John Spade, Feld v. Feld: The Federal Circuit Split Over Post-Trial Appeals from Pre-Trial Summary Judgment Denials Asserting Purely Legal Issues, 37 Am. J. Trial Advoc. 447 (2013).
John R. Spade, Jacob v. Duane Reade, Inc. – Certifying a Class as to Liability Only?, 38 Am. J. Trial Advoc. (2013) (Forthcoming Issue).
Professional & Bar Association Memberships
Alabama Bar Association
Member Since: 2015
American Association for Justice

Member
Alabama Association for Justice

Member