Spinal Cord and Brain Injuries
Pursuing Compensation for Life-Altering Injuries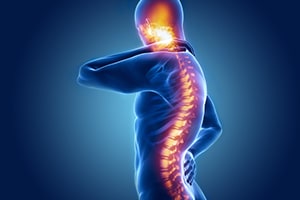 We have devoted our legal practice to helping clients with personal injuries such as traumatic brain injury or herniated disk. Many clients have suffered terrible spinal cord and brain injuries due to car accidents, motorcycle accidents or industrial accidents. If you have been injured in a motorcycle accident caused by someone's negligence, you do not have to deal with the insurance companies yourself.
The attorneys at Hollis Wright can help you pursue compensation for the damage that has been done to you. Many serious spinal cord and brain injuries change a person's life forever. We believe you have the right to a fair settlement.
Our attorneys have more than over 100 years of combined legal experience. Contact us today for a free initial consultation in our Birmingham, Alabama, law offices, or by telephone.
Helping You Win Compensation for a Severe Brain Injury
When clients come to us with serious spinal cord and brain injuries, we begin building a strong case immediately. We have found it is important to have each brain injury client evaluated by an appropriate expert. For that reason, we maintain a network of trusted medical specialists, including a neurologist and neuropsychiatrist who can provide expert medical testimony to the jury.
We have also found that family members can provide testimony on the impact of brain injuries. Our attorneys dig for the facts that are important to winning the personal injury claim, because we want to win compensation for your medical bills, life changes and income loss.
Helping Clients Struggling with Spine Injury
Many clients have their lives changed overnight when they are injured in a workplace accident caused by third party negligence. Our attorneys' first concern is to get appropriate medical care for our client. Because there are many gaps in governmental and private insurance coverage, our life care planner often steps in to assess the client's needs and condition and identify potential coverage sources.
If the client has lost the ability to earn a living, we will call in a vocational assessment planner to verify the claim to help us build a stronger case for compensation from the time of your injury and beyond.
Contact Us
For a free initial consultation about your spinal cord and brain injuries claims, contact a qualified personal injury lawyer at Hollis Wright in Birmingham, Alabama. Evening and weekend appointments are available for your convenience. Call today for more information.