Actos (Pioglitazone)
The attorneys at Hollis Wright are currently investigating claims of involving the use of the Type 2 diabetic drug, Actos. Recent FDA warnings have indicated that using drugs containing pioglitazone for more than one year has been shown to increase the risk of bladder cancer. Drugs containing pioglitazone include Actos, Actoplus Met, Actoplus Met XR, and Duetact. If a loved one has taken any of these drugs containing pioglitazone and has been diagnosed with bladder cancer, please contact the attorneys at our firm today.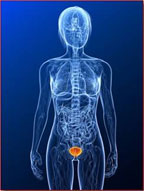 In September 2010, the FDA announced that the potential Actos bladder cancer risk was being evaluated. According to five-year data from the study, patients taking Actos for 12 months or longer had a 40% increased risk of developing bladder cancer. The risk increased with both dose size and duration of treatment.
In May 2011, a new study was published that provided further evidence that suggests Actos side effects may increase the risk of bladder cancer. FDA researchers have found that about one-fifth of all adverse event reports involving bladder cancer among diabetes drug users involved Actos.
Drug regulators in France and Germany have decided to suspend sales of the drug, essentially issuing an Actos recall, in June 2011, after a review of public insurance data revealed an increased occurrence of bladder cancer.
On June 16, 2011, the FDA announced that new warnings about the risk of bladder cancer from Actos will be added to the August 2011 medication label in the warnings and precautions section. Similar warnings will also be added to other medications that contain pioglitazone, the active ingredient in Actos, including Actoplus Met, ActoplusMet XR and Duetact.
The new warning issued August 4, 2011 states: The U.S. Food and Drug Administration (FDA) is informing the public that the Agency has approved updated drug labels for the pioglitazone-containing medicines to include safety information that the use of pioglitazone for more than one year may be associated with an increased risk of bladder cancer. FDA previously communicated these labeling changes to the public on June 15, 2011 (Drug Safety Communication)2.
More than 2.3 million prescriptions for the drug were issued in the United States in 2010. Actos has become one of the top selling drugs in the U.S. Furthermore, Actos has become the number one diabetic medication since Avandia's availability has become restricted. Actos sales totaled more than $4.3 billion last year.
All of the suits will contain allegations that the manufacturer failed to adequately research the side effects of Actos and failed to warn doctors and patients that pioglitazone-based drugs increase the risk of bladder cancer.